Jim C. Hines December 24th 2007
Post-Holiday Book Suggestions
I find that December tends to leave me with a handful of gift certificates to Barnes & Noble, Borders, Amazon, and so on.  I know I'm not the only one.  So it occurred to me that this might be a good time for a book recommendation thread.
Of course, the temptation is to start out the recommendations with my own book Goblin Quest, which is a light, amusing quest tale from the monster's point of view.  But that would be shameless and crass.  (Especially if I added a link to the first chapter.)
So instead, let's start with Sword & Sorceress XXII.  Marion Zimmer Bradley started the Sword & Sorceress series decades ago, to promote sword & sorcery tales with strong female protagonists.  Norilana Press revived the series this year, bringing it back in trade paperback format.  I read volume XXII a few months back, and there are some great stories in those pages, including at least one I thought was Nebula-worthy.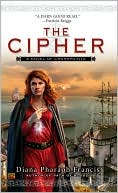 Next, I'm going to push Diana Pharoah Francis' latest book The Cipher.  I'm about 3/4 through this one, and I'm very much enjoying it.  It's fantasy set on a coastal city, with some amazing world-building and characterization.  The magic is believable, the characters are engaging, and I'm a little bit grumpy about being online instead of back in my bedroom, finishing the book.  You can read an excerpt of this one here.
Of course, not all of us spend those gift cards right away.  For those of you holding your Amazon gift money until January, you can pick up a copy of Mike Jasper's novel The Wannoshay Cycle, which comes out on 1/22/08.  I had the pleasure of reading an early draft of this one, and found Jasper's portrayal of the Wannoshay — an alien race of refugees on Earth — both powerful and effectively alien.  Check out Jasper's web site for the first three chapters, as well as some of his stories about the Wannoshay.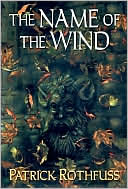 Finally, for those of you who enjoy Tolkienesque fantasy, might I suggest Patrick Rothfuss' debut novel The Name of the Wind?  It's an ambitious book, and an impressive first novel that made quite the splash in 2007.  Check out this excerpt, if you're curious.
My problem, of course, is that I've already read all of these books.  So now it's your turn.  What suggestions do you have for those of us who will soon have (I hope) wads of book-cash burning holes in our wallets?
And feel free to spread the post-holiday book recommendation meme.  Some folks will tell you the Internet is for porn.  Me, I think the best thing about the Internet is finding new authors and new books to read.
Filed under reading. You can also use to trackback.
Author Information
Jim C. Hines
Jim C. Hines' latest book is THE SNOW QUEEN'S SHADOW, the fourth of his fantasy adventures that retell the old fairy tales with a Charlie's Angels twist. He's also the author of the humorous GOBLIN QUEST trilogy. Jim's short fiction has appeared in more than 40 magazines and anthologies, including Realms of Fantasy, Turn the Other Chick, and Sword & Sorceress XXI. Jim lives in Michigan with his wife and two children. He's currently hard at work on LIBRIOMANCER, the first book in a new fantasy series. Visit site.
Topics
Archives
Browse our archives:
RECENT BOOKS